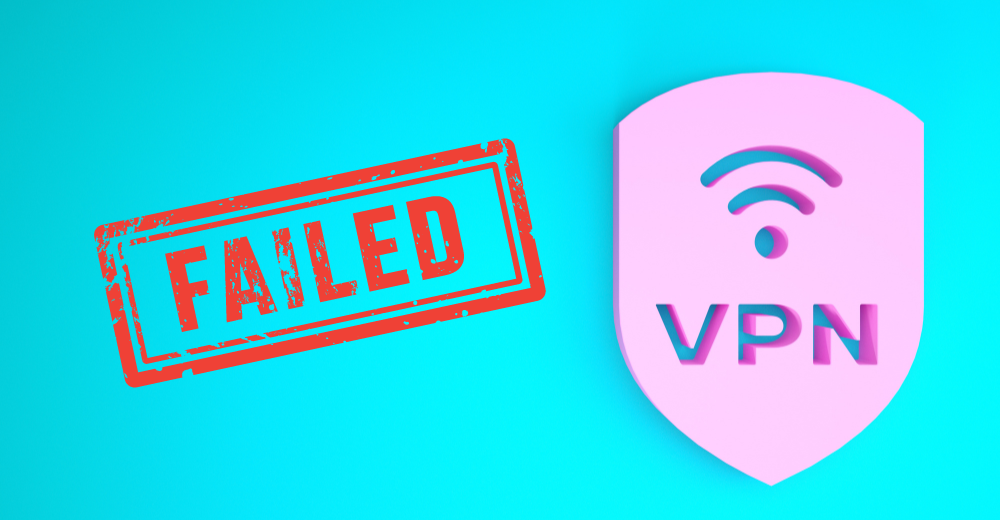 The online world of the internet is filled with unlimited risks of security issues and data breaches. This could lead to an unwanted and severe risk to the privacy of millions of regular users doing their streaming sessions and roaming over social media on the internet. To get rid of all these security breach issues and problems VPNs had emerged as a revolutionary thing since the last decade. It is an extraordinary way to hide your identity and all your activities by making you anonymous over the internet. You can easily disguise yourself as a user from a different region by using VPNs and can access various online video and audio streaming platforms that are blocked in a particular region.
However, there are some worse situations when you get a "VPN Failed" or "VPN not working" error and in those cases, your security is been consistently compromised. In those cases, you would not be able to securely roam over the internet and you are prone to malicious attacks, and data and privacy breaches.
In this article, we will try to analyze the reasons behind VPN failure and will figure out the possible steps to protect privacy in a VPN failure situation.

Possible reasons for a VPN failure
There can be multiple reasons in various scenarios that can lead to a VPN failure and the VPN stops working. Here we will discuss some of the majorly observed reasons which could to a VPN failure.
Check the internet connection
If you use both mobile data and Wifi connection and constantly switch between them as per your speed and data requirements then your VPN would not connect properly and VPN failure will occur.
Enter the correct credentials
In case you are using VPN software on the router, make sure you have entered the right credentials which were shared with you when you subscribe to the VPN services. If you would enter the incorrect one, then you might be prohibited from login and using the VPN services.
Check the selected VPN server
If you use both mobile data and Wifi connection and constantly switch between them as per your speed and data requirements then your VPN would not connect properly and VPN failure will occur.
Port settings
The port settings can also hamper the VPN connection and the provider can block the traffic on certain specific ports which can lead to a VPN failure.
Software issues
There can be technical glitches and bugs in the VPN software sometimes that could result in the crash of VPN software restricting you to connect to a VPN.
Best VPNs that you can try to Protect your Privacy in 2023
NordVPN

NordVPN is one of the most preferred VPN services. It has amazing speed

ExpressVPN

ExpressVPN is lightning fast and chooses the best protocol on your behalf.

Surfshark VPN

Surfshark is an easy to configure VPN giving you the top level of privacy.

Tunnel Bear

Tunnel Bear is one of the most excellent VPN service providers

CyberGhost

CyberGhost allows it's users to browse the internet without any inhibitions
How to protect privacy in case of VPN failure
Kill switch
Most of the popular and trusted VPNs available in the market provide the Kill switch feature which is very useful in such types of situations where the VPN connection suddenly drops down. The Kill switch smartly blocks all the internet traffic and prohibits the device to use the default unsecured connection until the VPN comes into the normal active state.
Use Router-based VPN
This is another alternative solution to the kill switch feature to safeguard your privacy and any type of data leaks in case of VPN failure. It can eliminate all your worries about VPN failures and once you configure a VPN on the router, there is no need to connect to a VPN every time after booting a device, and all your devices are protected inside the VPN tunnel.
Conclusion
In last we can conclude that you should pick the best VPN available in the market which is more reliable, trusted, and has a good server uptime to avoid any type of VPN failures.