Review and Expert's Opinion
IVPN
Ranked 27 from 55 VPNs
4.0

Features

Ease of Use

Support

Pricing

Pricing
Standard: $6/month
Pro: $10/month
Server Locations
45+ Countries
IVPN is a safe and reliable service provider in terms of security. It takes absolutely minimum information necessary for you to use its services which make it stand out. If your main focus is to keep your data secure then this is the VPN you should choose
Overview

Introduction
Looking for a VPN that keeps the privacy of its users at the forefront is like searching for a needle in a stack of hay. Even when all the service providers assure they do not keep logs or any personal data, as a user we know it's not the case always. Luckily one such VPN provider which has a reputation for valuing the privacy of its users and being secure is
IVPN.
.
IVPN is one of the rare service providers which value the privacy of its users and doesn't keep any logs or personal information whatsoever. It was founded in 2009 in Gibraltar, which makes it one of the main reasons to be so private with user information. The country has a strict Data Protection Act which makes it a secure location for a VPN provider and its users. The fact that they only need a working email address to start using their services pretty much sums up how serious they are about your privacy.
Features
No logs
Fast Multihop servers
256 Bit AES + 4096 bit RSA encryption
L2TP/IPSec
Has servers in 32 countries with 78 servers
100s of IP addresses
Allows P2P
Kill switch
Open-source
Allows 7 devices per license
Accepts cash payments and bitcoin.
IVPN is compatible with Windows, MacOS, Android, Linux/GNU, NAS, and routers.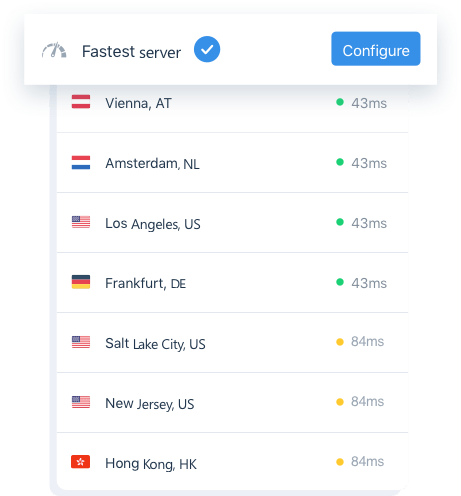 Get Started with IVPN
Other than offering the regular features for keeping the user's data secure IVPN additionally uses,
AntiTracker which blocks ads and data trackers for improved connection speed and better privacy protection. Antitrackers works in blocking websites that snoop around collecting information. It blocks data brokers, advertising networks, and even social networks that collect your data and sell it for advertising.
Multihop is used to keep your privacy intact by routing your connection through multiple servers in separate jurisdictions. When activated this ensures that you enter through a server and exit through a different server so you cannot be tracked back.
WireGuard for better security and faster speeds in comparison to existing solutions. This supports all major operating systems after it was merged into the Linux kernel.
On-demand scaling which 24/7 monitor its servers, so its users never face downtime. Their engineering team constantly checks usage trends that might affect performance, even before the user comes to know the problem is solved.
Pricing
Standard
billed at
$60/year or
monthly at
$6/month.
You get
3- days free trial period
All protocols
2 devices.
Pro billed at $100/year or monthly at $10/month. You get
3 days free trial
All protocols
7 devices
Port forwarding
Multi-hop
All their plans come with a 7 – day money-back guarantee, unlimited bandwidth, 24/7 support, audited no-log service, access to all servers, instant account activation, and apps for Windows, Mac OS, iOS, and Android.
The 3-day free trial is only available if you sign up using a credit card or Paypal.
Pricing

Plan Name

Bandwidth

No. of Devices

Price

Standard

Unlimited

2

$6/month

Pro

Unlimited

7

$10/month
Pros & Cons

Pros
No logs whatsoever.
Accepts cash payment and bitcoins.
7 simultaneous connections on the Pro Plan.
Lighting speeds on all devices.
Cons
Limited number of servers.
Not ideal for streaming.
No torrenting on US servers.
The pricing of plans is high.
More About IPVN

Payment Options

You can pay with MasterCard, Discover, Visa, JCB, Paypal, Bitcoin, or even cash. The cash option is only available when you subscribe for an annual subscription.
Customer Support
Live chat support during business hours and 24/7 ticket support.
Refund Policy

A refund can be claimed without any conditions within 7 days of signing up.
Drawback
Unfortunately, if you are looking for streaming movies and TV shows, this isn't the VPN for you. Overall it's a great VPN if security is what you are looking for in a VPN.
Comparision

How does IVPN match up to the competition?
Looking for Alternatives? Read these reviews